There is no need to purchase an expensive fax machine or tie up your phone line when you can fax online for no charge. Save having to run to the local store or copy center when you fax documents for free from home.
These services make it possible to send faxes in a variety of ways and all you need is an internet connection. Peruse this list of the ten best free online fax services and test one out for yourself.
10 Best Services for Free Fax Online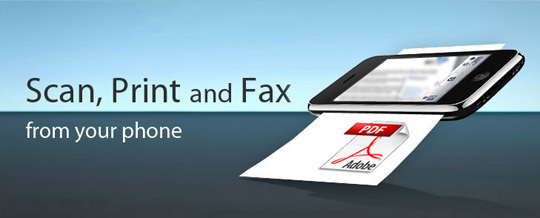 Fax from anywhere when you scan your documents right into your cell phone and convert them into digital files. All you need to do is take a picture of the document that you want to fax, send it to one of the ScanR email addresses, and then it can be sent out as a fax. There is no charge for their basic service.
---

If you haven't used PamFax before, you can start by sending some faxes for free from this service that is fully integrated with Skype. This highly secure site is a favorite because it supports many file formats other than just PDF or DOC files that most online fax services require.

Those faxing internationally will want to try the free fax promotion from MyFax. They allow users to send 100 free faxes per month and receive 200 for free. It is compatible with many types of files and integrates easily with Microsoft Office and Outlook.

Try PopFax for free when you sign up for a trial and fax right away from your computer. There is no software installation required and your documents can be kept in their system for thirty days. They also fax worldwide.

This site allows users to send 150 free faxes per month. You are able to receive faxes from any type of fax machine when you go through this service. It is PC and Mac compatible. A desktop call controller makes it easy to manage all of your faxes.

For those who plan on sending a high volume of faxes, NextivaFax offers 500 free faxes per month making it ideal for small business use. They offer many features making customization very easy too. If you happen to exceed the free fax limit, the cost for sending additional faxes is very low compared to other services.

A fill-in-the-blank form makes sending faxes from this site quick and simple. A file cabinet will store your faxes and a fax tracker will keep you updated on the status of sent faxes. They offer 24/7 customer service should you need any assistance.

This service is great for sending, receiving, printing, and archiving faxes. A unique feature of this service is that they offer 800 numbers and vanity numbers or you can even use your own 800 or 888 number when you send faxes through them.

With this service you can send documents as well as images via fax. It supports TIF, JPG, GIF, and PNG files for a simple way to send pictures. It is very user friendly and allows 100 free faxes per month.

This service lets users send two free faxes per day. They make it very simple for the user with a short form that just requires the necessary information needed to send the fax. They will update you via email on the status of the fax and the turnaround time is very fast. Whether you are sending personal faxes or you are a small business, there are a number of online fax services available.
You may be looking for an efficient way to manage multiple incoming faxes or a way to personalize your outgoing faxes and these options are all available online. Take advantage of the promotions that online fax services offer and you can send and receive faxes for free to see just how simple it is.
Source: http://webseasoning.com/technology/10-best-free-online-fax-services/1106/